About Novus Vinum
Expert Reviews of Handcrafted and Unusual Wines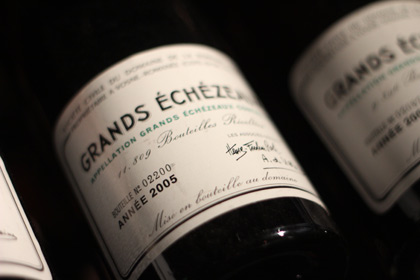 About Us:
As a leading publisher of travel and restaurant guides for over 45 years under the Gayot/Gault Millau name, Gayot Publications has expanded its gastronomic empire to include passion for the vine. The definitive site for anyone with an interest in wine, Novus Vinum offers up-to-date information on all aspects of the ever-changing wine world. Like Gayot's award-winning guidebook series, the focus of Novus Vinum is expert reviews and wine ratings. In keeping with the Gayot/Gault Millau tradition, Novus Vinum is constantly seeking out wines that are new, original and exceptional. To uphold the reputation of culinary innovators, Novus Vinum has chosen to bring its readers something unexpected by featuring small production wines and boutique wineries rather than big brands and popular names. Novus Vinum offers what is often the first critical look at some of the most unique, esoteric and exciting bottles from around the world. The site also reviews port, sake, beer, and spirits, including our popular top 10 lists:


Top 10 Wines Under $20


Top 10 Vodkas


Top 10 Bourbons


Top 10 Cognacs

Novus Vinum Newsletter:
Our exclusive, FREE Quarterly Wine Newsletter brings you the latest news and features by wine authorities like Master Sommelier Fred Dame and former New York Times writer Bryan Miller. Also, you will find great deals on wines, wine news, wine of the week reviews, top 10 wine lists, wine pairing suggestions and more! If you love exclusive and boutique wineries and wines, this is the publication for you!
Click here to view the Novus Vinum Newsletter!

About Gayot.com