A Taste of Something New
A New Class of Tasting Rooms
By Bob Ecker
| | |
| --- | --- |
| Harvest time in wine country brings new products to the market, from wine blends to vintages. The season also delivers new places to taste what's in the cellar. Here is a new class of tasting rooms. | |
RICHLAND, WA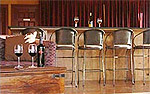 Bookwalter Winery offers customers a relaxed and hip atmosphere in its newly opened wine tasting lounge. To complete the lounge feel, there is background jazz music, with live jazz and blues on Wednesday, Friday and Saturday nights. Creative eats complement the selection of J. Bookwalter Cabernet Sauvignon, Merlot, Chardonnay and Johannesburg Riesling. Open Wed.-Sat. 10a.m.-10 p.m., Sun.-Tues. 10 a.m.-6 p.m. Bookwalter Winery, 894 Tulip Ln., 877-667-8300.
YOUNTVILLE, CA


Cliff Lede Vineyards (pronounced "lady") has transformed an original 1913 craftsman-style bungalow on the property into a state-of-the-art tasting room experience with surrounding landscaped gardens, contemporary sculptures and views of the Stags Leap Palisades. Open 10 a.m. to 5 p.m. daily. Cliff Lede Vineyards, 1473 Yountville Cross Rd., 800-428-2259.

NAPA, CA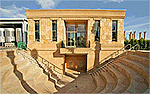 Darioush, a premium estate wine producer in Napa Valley, has created a piece of Persia in the Napa Valley at its new visitor center and winery, built with materials, castings and furnishings from distant lands and exotic locations. Taste the complete line of hand-crafted estate wines: Darioush Signature Cabernet Sauvignon, Shiraz, Chardonnay, Viognier and Merlot. Open daily from 10:30 a.m.-5 p.m. Darioush Vineyards, 4240 Silverado Trail, 707-257-2345.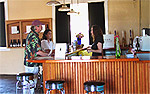 SEBASTOPOL, CA


Dutton Goldfield Winery has opened a tasting room inside The Stone Elephant, a new collective tasting room in downtown Sebastopol, which also houses a restaurant/wine bar and mastodon museum with a 3-million-year-old fossil of a prehistoric elephant. Customers may enjoy complimentary samples of featured wines, as well as purchase the limited-production wines made by Dutton Goldfield Winery; other local wine producers will also be added to the newly opened tasting room. Open 11 a.m-5 p.m. daily. The Stone Elephant, 268 Petaluma Ave., 707-823-3887.

GLEN ELLEN, CA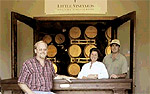 Little Vineyards has opened a tasting room for its small-production winery. Adjacent to the winery's barrel aging area, the new tasting room is a small but elegant renovation of an old tractor warehouse. The winery acquired an old wood bar from a saloon in Glen Ellen, said to be the very one that author Jack London and Hazen Cowan used to rest their elbows upon. Open by appointment. Little Vineyards, 505 Madrone Rd., 707-996-2750.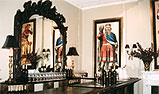 ROSWELL, GA


Wolf Mountain Vineyards has a new tasting room historic Roswell in the Great Braxted Manor Ltd., an importer of English antiques and fine furniture. The new tasting room will share the antique shop and its picturesque balcony, offering daily wine tastings and light dining fare. Wines from the Boegner family's 25-acre wine-growing estate will be featured. (Wolf Mountain Vineyards also has a tasting room at their winery located in Dahlonega.) Open Mon.-Thurs. 10 a.m.-5 p.m., Fri.-Sat. 10 a.m.-8 p.m., Sun. 12:30 p.m.-5 p.m. 953 Canton St., 770-643-0555.