No More Wine and Poses!
How About a Simile Cease-Fire?
by Bryan Miller

Wine criticism can be exhausting. While food writers have the luxury of hundreds of vegetables, meats and fish to describe, not to mention thousands of preparations, wine writers have, well, a bottle. The bottle is filled with stuff, sometimes red, sometimes white, and sometimes pink. And honestly, within those color schemes—at least to the average Saturday-night tippler-90 percent of them taste more or less the same. Accordingly, this discipline has always shown a tendency toward the florid and opaque.

Yet in the past few years—and I can't explain why—winespeak has reached a dazzling state of hyper-fermentation, releasing a gaseous haze of verbiage that can be seen from Sonoma to Saint-Julien. I find myself reading less and less wine writing these days because so much of it seems irrelevant to me. Like most people, I want cogent recommendations about wine so I can go out and buy some. Recently, I scanned more than a dozen wine publications (and newspaper columns), big and small. No doubt, it can be grim for casual wine drinkers looking for advice.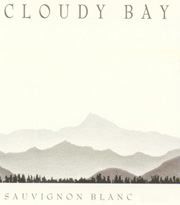 In their own words: ripe passionfruit, yellow plums, juicy limes and freshly picked basil
The twisted Vine Journalism Award goes to the weekly wine column in The Wall Street Journal. The paper's professional imbibers, Dorothy J. Gaiter and John Brecher, take a decidedly populist approach to wine writing, frequently sprinkling their evaluations with effusions like "Yummy!" and "Holy cow!" But it is their simile-tortured lexicon that has me—and many professionals of my acquaintance in the wine business—occasionally flabbergasted. For example, some time back they characterized a Faiveley 2000 Montagny (Les Jones), from Burgundy, as (I am not making this up) "Rich fruit. Some oak. Nutmeg. Crème brûlée! Toast, carambola, caramel, pineapple, lychee… a fruit bowl inside a soulful wine with weight. Egg custard. Flan." One wine, with more components than the Mars Rover!
I quickly glanced at the front page to confirm that it wasn't April 1. I don't know about the Gaiter/Brecher team's dining etiquette, but when I am served an artery-clogging crème brûlée, I do not lift it to my nose and sniff. Same with egg custard and flan (which, by the way, is the same thing, except the latter is coated in caramel).
If this kind of loopy wine prose is getting by the exacting editors at The Wall Street Journal—they also missed "peaches and cream," "dew," and "almond cheese pastry"—what is the competition up to? Twice I attempted to reach the columnists, but they did not respond.
Wine Spectator, which is considered the Bible of the tannin set, assigns helpful and reliable ratings that are usually accompanied by short commentaries. Over the past few years, the text has become increasingly turgid and inside-baseball, almost comically so.
Imagine walking into a neighborhood wine shop carrying a copy of Wine Spectator and saying to the owner: "I'm looking for a medium-priced red, something full-flavored, along the lines of roasted quail and match sticks; if you don't have that, can you recommend one reminiscent of underbrush after rain?"
Ironically, virtually every working wine professional I know—including the people who make the stuff—deride this kind of thing.
In December, I traveled to Spain in order to sample several dozen white wines of Galicia. While there, I had the opportunity to speak with a dozen winemakers about their professional vocabulary. I was amazed at how few words they employ—fruity, tannic, crisp, flowery, earthy. I didn't trip over a metaphor the whole week. (They had a good laugh over that "crème brûlée," all right). The French and Italians are no different. So what's going on around here?
I called Bruce Sanderson, the thoughtful and respected tasting director at Wine Spectator, to find out what brioche and roasted quail have to do with evaluating wine. The quail, he was quick to point out, wasn't his idea, although he averred that brioche, in some cases, can be a legitimate term because, "when you break it down to its common denominators, you have toast." I decided to ponder that for a while.
Some of the esoteric adjectives, Mr. Sanderson added, arise from the magazine's tasting methodology, in which staffers specialize in different regions and countries—a Tuscan expert, a Portugal expert.
"Every taster develops his own vocabulary over time," he pointed out. "They may taste 30 wines from one region a day, and they have to make fine distinctions."
I decided not to press him about a wine the magazine recommends for, among other things, its "ham hocks" quality.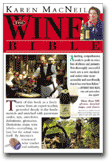 Like a youngster picking up foul language from his parents, smaller wine journals, like Wine Enthusiast, have adopted some of the winespeak, most notably "crème brûlée," "stud" and many varieties of desert shrubbery. It was a tough read, those recent issues, what with all the "pulsating acids," "powdered quartz" and "apricot marmalade" (as opposed to just plain apricots?).
In many cases, no matter how woolly the wood, I can make an educated guess about the kind of taste it's referring to. The other day, though, I was slack-jawed upon reading about a 2001 Heytesbury (California) Chardonnay which benefited, in the taster's opinion, from being "not mallowy," a term that refers to "a family of herbs with palmately lobed or dissected leaves." Damn, I gave away my last palmately lobed bottle as a dinner party gift!
To be sure, not all wine columns are so recondite. Robert Parker—the feared Alan Greenspan figure of the decanting set—is, for the most part, a straight shooter. As are Hugh Johnson, Jancis Robinson (the two collaborators on the excellent World Atlas of Wine) and Karen MacNeil (The Wine Bible), to name a few.

This is not to say that wine writers should limit their terminology to "fruity" and "crisp" and "grassy." Rory Callahan, a wine educator who now has a consulting company in New York called Wine and Food Associates, estimates that there are roughly 80 terms that are recognized by wine schools like the University of California at Davis. Many, however, are scientific terms generally used by biologists.
As Mr. Callahan noted, the English language has more than enough everyday adjectives and similes to communicate wine characteristics: crisp, flowery, tannic, fruity, dense, pale, lush and so on. And wine can be reminiscent of various fruits, like cherry, blackberry, apple or pear. If you drink, for example, a Cloudy Bay Sauvignon Blanc from New Zealand, it gives off a lot of acid and the unmistakable flavor of grapefruit; sniff a 20-year old Pommard and your nose will feel as if it has been pushed into a cigar box.
If there is one wine professional who gets the joke—and, in fact, has made a lot of money parodying the wine lingo—it's Joshua Wesson, a renowned wine lecturer and co-owner of a chain of hip wine shops called Best Cellars (there is one in New York), where virtually all bottles are $15 or less.
"There is nothing bad about describing a wine as reminiscent of carambola and chocolate mousse and northern New Jersey," says Mr. Wesson. "But it is of little help to the guy who has never been to northern New Jersey. You need wit; you need some tongue-in-cheek. When you get serious, you lose it."
We concur. And, of course, we describe our wines in a sexy manner like this.