Newsworthy: Justin Winery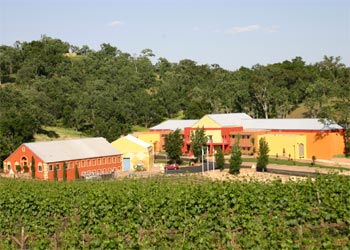 We like the Central Coast wine-growing region and we very much like what Justin Vineyards & Winery has achieved there. When you combine a great team with special growing conditions and a fantastic winemaker (Jeff Branco), you get a very good product.
From their crisp, established Sauvignon Blanc to the award-winning Isosceles Meritage, wine aficionados get an array of flavors, all solidly crafted in the Bordeaux style. Recently, their Halter Vineyard Syrah has also been garnering serious attention.

Building on their solid foundation for a winery operation, Justin and Deborah Baldwin offer you a complete wine-country experience with their restaurant and the Just Inn, their bed and breakfast with three inviting suites.
Ready to make the trip? Contact the winery by calling 800-726-0049 or emailing info@justinwine.com.

Read more about their accommodations at JUST Inn


Visit Justin Vineyards & Winery's website