Screwing Around
by Fred Dame, MS
Goodbye, cork? That nasty little infection 2,4,6-Trichloranisole (TCA) has made its mark, and folks are dissing cork in favor of caps. Are you?
No More Wine and Poses!
by Bryan Miller
In the past few years, winespeak has reached a dazzling state of hyper-fermentation, releasing a gaseous haze of verbiage that can be seen from Sonoma to Saint-Julien... Let's cut to the chase.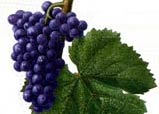 The Power of the Grape
by Amy Reiley
A glass of wine a day will keep the doctor away. Well, maybe. Is wine good for your health? The issue is layered with pros and cons. Let's take the issue to heart, quite literally!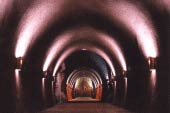 The Cave's the Thing!
by Bob Ecker
New world wine caves are all the rage; more than 100 exist throughout Napa and Sonoma counties, making the California Wine Country the most densely "tunneled" place on earth. Let's go underground...