2004 Wine News
Latest Wine News
---
December 3, 2004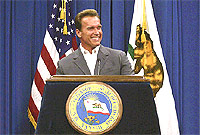 Socially Responsible Wine
Governor Schwarzenegger this week awarded the California Sustainable Winegrowing Alliance (CSWA) with the state's highest and most prestigious environmental honor. The Governor's Environmental and Economic Leadership Awards (GEELA) recognize the alliance's efforts to conserve the state's natural resources and protect and enhance the environment while promoting sustainable economic development. The CSWA is an educational nonprofit organization established by the Wine Institute and the California Association of Winegrape Growers. It enjoys the participation of vintners, growers, regional trade associations, regulators, academics and environmental and social equity groups. As part of their efforts, the CSWA has hosted nearly one hundred sustainable winegrowing workshops in 24 California counties. So far, more than 1,000 growers and/or winemakers from 800 vineyard facilities and 125 wineries have attended these workshops, a signal that sustainability has entered the mainstream thinking of the California wine community. Trinchero Family Estates, Simpson Meadow Winery and Quady Winery are three wineries that have been recognized for their sustainable efforts. With the California wine world committed to producing high quality wines in a socially responsible manner, winemakers everywhere may join the push toward sustainable wine production.
_____________________________________________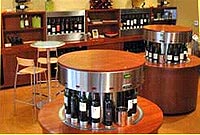 Vino Vender
Why didn't someone think of VinoVenue in the heyday of Horn & Hardart? Dubbing itself "San Francisco's Ultimate Wine Bar," VinoVenue provides its customers with an automated wine bar, featuring more than 100 wines. Purchase a VinoVenue tasting card, insert it into the automated wine station, and out comes one ounce of your wine of choice. As it registers your pours, the VinoVenue card also archives the wines you've tasted for future reference. The brainchild of financial planner Nancy Rowland and marketing specialist Mary Lynn Slattery, VinoVenue is the first of a proposed national chain. What else would you expect at the crossroads of high tech and haute cuisine?
_____________________________________________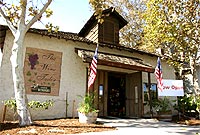 Finding the Wine that Fits
Old history merges with a new trend at Thomas Winery in Rancho Cucamonga. The winery is a California Historical Landmark designated as the oldest winery in California and the second oldest in the nation, but The Wine Tailor has recently opened up shop to give the old location new life. Part winery, part wine shop and part wine bar, The Wine Tailor offers an array of services. As a boutique winery, it crafts wines from vineyards around the world including France, Italy, Australia, South America and, of course, California. Those wines are sold exclusively through the winery at $8-$15 on average, under the label "Foothill Vineyards." The wine bar allows for visitors to taste and learn about wine making techniques while finding a wine that suits their tastes. In addition, wine lovers who want to experiment with making their own brand of wine can create their own vintage in a personal fermenter. Each fermenter makes about 29 bottles of wine. The customer adds yeast to the crushed grape mix of their choice, then The Wine Tailor professionals look after the process for four to six weeks. Finally, the customer is able to cork and custom label his own wine. Custom-labeled wines are also available for weddings, special events and as personalized gifts. The new winery is open Tues.-Thurs. 11 a.m.-7 p.m.; Fri.-Sat., 11 a.m.-9 p.m.; and Sunday, noon-7 p.m. For more information, visit www.thewinetailor.com.
_____________________________________________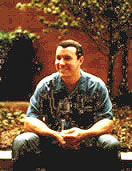 Pennequin's Odyssey
Every three years, sommeliers from 43 countries converge in Greece to compete against each other for the title of "Best Sommelier of the World." This year's competition, held in October, saw an American candidate make it for the very first time to the finals! Herve Pennequin represented the United States. The French-born aficionado came in first place as "Best Young Sommelier of France" in 1989 and second place at that contest in 1994 before relocating to the United States. This year's international competition started in Santorini with a lengthy written test that covered subjects concerning beverages (wine mostly, but also coffee, tea, water, liquors and spirits), cigars and gastronomy. The second test was a blind tasting with written commentaries of two wines in 20 minutes, followed by a session where the two wines were served with a dish prepared for the occasion. All candidates had 10 minutes to explain their choice of which wine to best suit the dish. In the following days, the candidates participated in two more tests. Then four finalists were selected to compete in a series of tests within 30 minutes: a food and wine pairing (5 minutes); decantation of a magnum of red Bordeaux and service for 2 clients (10 minutes); blind tasting of three wines and two spirits (10 minutes with only the kind and name of the spirits); and correction of an erroneous wine list (5 minutes) with two questions at the end on cigars. In the end, Enrico Bernardo of Italy won the title, but America's Pennequin proved to be a serious competitor and plans to enter the competition again in 2007.
_____________________________________________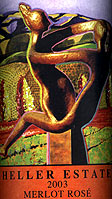 Back to Basics
A revolution is sweeping across vineyards worldwide that may (we hope!) be shaping the future of viniculture. Biodynamic and organically produced fine wines are popping up in greater numbers, and while the movement is forward-thinking, the method is, in fact, ancient. Biodynamic viticulture, primarily influenced by the theories of Rudolf Steiner, has been practiced in France for decades, and seeks to create an individually unique ecosystem which is as self-sufficient as possible with respect to the cycle of substances it requires. It builds on the notion of "terroir," emphasizing that the taste of wine can only be original if it is the full expression of a specific place; hence, no harsh chemicals, only the nutrients produced from composting will influence the taste of these wines. The latest American enterprise to jump on the biodynamic bandwagon is Santa Monica, Calif.-based Dynamic Imports Corp., joining Quintessa and Araujo Estate in Napa Valley, Benziger Family Winery in Sonoma County and Brick House Vineyards in Oregon. The company imports and distributes the special wines in the U.S. through four domestic labels (Barra of Mendocino, Yorkville Cellars, McFadden Farm and Heller Estate), ten Italian wineries (Savian, Le Carline, Castello di Arcano, Marina Sgubin, Distilleria Domenis, La Luna del Rospo, Punset, Concadoro, La Spinosa and Il Conventino) and three Spanish brands (Dionisos, Bodegas Palmera and Bodegas Bagordi). According to company president Bruno Allaire, Dynamic believes that great wines should focus on the vineyard rather than the winery and that organic and biodynamic farming produces grapes that are superior in nutritional content, higher in polyphenols and of deeper character and complexity, which all combine to produce better wine.
_____________________________________________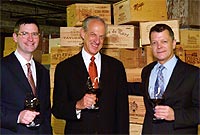 Byte on the Block
Three of America's most experienced wine sellers are back in the auction arena. Christie's and Sotheby's veterans Michael Davis and Paul Hart, also one-time partners in Chicago-based Davis & Company, have joined John Hart of John Hart Fine Wine to form Hart-Davis-Hart Wine Company, a comprehensive service for wine collectors. The new company offers its clients many unique and personalized services, including a fully integrated website that showcases the steady flow of rare wines handled by the auction house; long-term temperature-controlled storage options; and the opportunity to consign one's entire collection through Hart-Davis-Hart. Their first auction will be held at the University Club of Chicago on January 29th, 2005. Auction consignments for the January 29th sale will be accepted through November 19, 2004. Following that event, the firm plans to hold one auction in the spring and two in the fall of 2005. To order an auction catalogue, or for information about selling wine, please contact Hart-Davis-Hart at 312-482-9996 or visit www.hdhwine.com. Hart-Davis-Hart, 363 W. Erie St., Chicago, IL.
_____________________________________________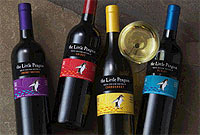 Little Penguin, Big Fun
What's more fun than a little penguin? How about Little Penguin wines from Southcorp Wines, Australia's largest producer of premium wine brands? The new line of Shiraz, Chardonnay, Cabernet and Merlot varietals are now available in retail outlets across the United States, priced at approximately $7 for a 750 ml. bottle and $13 for 1.5 liters. The Penguins target a younger crowd via the brand's humorous penguin-themed website and through a marketing campaign that emphasizes that quality wine can be attractively priced: Little Penguin wines are designed to be charming and approachable, just like the little shorebird on the label. Southcorp Wines currently markets Australian wines in the Americas under numerous well-known labels: Penfolds, Rosemount Estate, Lindemans, Wynns Coonawarra Estate, Seaview, Seppelt, Coldstream Hills and Devil's Lair. They are also involved in a joint venture with the Robert Mondavi Family to produce and market two new lines of wine; Kirralaa from Australia and Talomas from California. Visit www.thelittlepenguin.com for purchasing information or to find out where the Little Penguin's last been seen on the party circuit.
_____________________________________________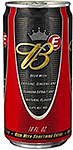 New Buzz for Budweiser
Forget about a cup of coffee to wake the senses after last call, Budweiser's new brew, Be, pronounced "B-to-the-e," merges an energy drink with a beer. Anheuser-Busch, the world's largest brewer, is launching the new caffeinated beer in November, aimed at the 21 to 27 age group. The slimmed-down ten-ounce cans will be sold for a premium at high-end bars and clubs with 6.6 percent alcohol by volume, more than both Budweiser and low-carb phenomenon, Michelob Ultra. In addition to its 54 mg of caffeine, the beer will include ginseng and guarana, a Brazilian berry. While not short on carbs or calories—22.5 g of carbohydrates and 203 calories—the company is sure that the new brew's fruity taste and energy boost will be a fun alternative to trendy energy drink-based cocktails. With approximately 30 brews sold in the U.S., only time will tell what Anheuser-Busch will think of next.
_____________________________________________
Quintessa Welcomes New Winemaker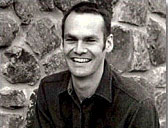 The winds of change are blowing over California wine estate, Quintessa, as it welcomes Aaron Pott as the new head winemaker. Formerly winemaker and general manager of St. Clement, the University of Burgundy graduate specializes in Bordeaux grape varieties, having worked at chateaux and estates in Bordeaux and Chile. Quintessa's winemaker since 2002, Sarah Gott, will continue working with Pott and Michel Rolland as a consulting winemaker, while allowing more time for her family. Quintessa joins Araujo Estate in Napa Valley, Benziger Family Winery in Sonoma County and Brick House Vineyards in Oregon as another American wine producer using biodynamic farming practices. Several of France's largest producers have been using biodynamic techniques for decades, a process that, according to the Biodynamic Farming and Gardening Association of America "seeks to actively work with the health-giving forces of nature." Biodynamic farmers analyze the land and determine what is out of balance, working to turn the land into a self-sustaining, self-regulating habitat. At Quintessa, this balancing act seeks to enhance vitality in the soil with specially prepared compost teas applied in the spring. Homeopathic preparations are made with minute amounts of silica, chamomile, oak bark, stinging nettle, valerian and other herbs to be sprayed on the foliage of the vines as the growing season progresses.
_____________________________________________
Kennedy Collection Comes to New York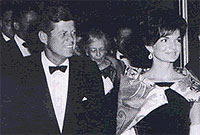 A valuable piece of wine history has landed on Manhattan's Upper West Side at Nice Matin, where twenty-five mixed cases of Bordeaux, Burgundy and German Riesling that once belonged to President John F. Kennedy now reside in the restaurant's wine cellar. The collection of about 300 bottles includes 30 classified-growth Bordeaux bottlings. Among them are Château Mouton-Rothschild 1864, 1874, 1893, 1934 and 1945; Château Margaux 1944 and 1949; Château Latour 1865, 1954 and 1959; Château Lafite Rothschild 1899, 1944 and 1945; and Château Haut-Brion 1949 and 1955. The bottles range in price from $200-$14,000, many of which have been re-corked and resealed over the years. Sommelier Guy Goldstein receives calls daily regarding the prized collection, with many requests to reserve certain vintages. So far, the Château d'Yquem and Château Latour 1959 have been among the Kennedy wines sold. Nice Matin plans to auction off dinners that will include wines from the Kennedy collection, with proceeds pegged for a prominent New York hospital, Goldstein said, adding that the restaurant also plans to donate some of the rare wines to charity.
_____________________________________________
Vineyard Mac


Mick Fleetwood joins Jerry Garcia and Bob Dylan as the latest rocker to have a wine label bearing his name. The drummer and cofounder of legendary rock group Fleetwood Mac, has released his own signature wine, as well as a new solo album. His first wine is a 1998 Cuvée, which will sport the label, Mick Fleetwood Private Cellar wine. Fleetwood chose winemaker Mike Brown to blend 25% Cabernet Franc and 75% Merlot grapes from Westerly Vineyards in Santa Ynez for his new label, which is 30-month aged in Oak Cast and aged an additional 18-months in the bottle. With about 6,000 cases made, the wine will retail for around $30 around the country, with limited availability. Fleetwood and business partner Jonathan Todd are working to find unusual wines for the label by sampling wines from small producers. Their aim is to have four bottlings, three red and one white, with no more than 10,000 cases each.
_____________________________________________
Size Matters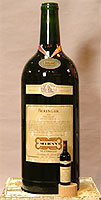 Maximus, the Guinness Book of World Records' certified World's Largest Wine Bottle, is making a coast-to-coast tour of 27 of the 61 Morton's restaurants in the U.S., celebrating the steakhouse's 25th anniversary with wine and food receptions. The bottle measures 4.5 feet tall and 4.5 feet around and has the capacity to hold more than 173 standard bottles—the equivalent of 1200 glasses—of wine. The massive bottle mold was built in the Czech Republic, then four bottles were hand-blown from Simax™ glass. After the final firings, one bottle was shipped to California, where it was filled with Beringer's 2001 Napa Valley Private Reserve Cabernet Sauvignon, blended from seven Napa Valley vineyards. So how do you stop up a bottle that big? With a huge cork—130 millimeters by 75 millimeters wide and handmade in Portugal—finished with a wax seal. Beringer will store the bottle, with its valuable vintage contents, under ideal temperature and humidity conditions until November, when it will be shipped for sale to Sotheby's galleries in New York. All of the auction proceeds will go to Share Our Strength, one of the world's leading hunger-fighting umbrella organizations. For information on the tour and details about Maximus, visit www.mortons.com.
_____________________________________________
Old World Meets Wine World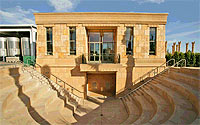 After five long years of construction and planning, Darioush, a premium estate wine producer in Napa Valley, has created a piece of Persia in the Napa Valley at its new visitor center and winery, built with materials, castings and furnishings from distant lands and exotic locations. The 22,000-square-foot winery combines architecture, design and Persian—Iranian—culture, evoking Persepolis, the illustrious capital of ancient Persia. Iranian-born owners Darioush and Shahpar Khaledi came to Southern California in the late 1970s, and have since garnered fans for their hand-crafted estate wines: Darioush Signature Cabernet Sauvignon, Shiraz, Chardonnay, Viognier and Merlot. The Visitor Center boasts a state-of-the-art facility offering a unique one-on-one experience to taste the complete line of signature wines, with options for indoor and outdoor seating. Six outdoor water features with fountains and one indoor rolling wall of water compliment the lush landscaping, which leads visitors to the winery. The center, located at 4240 Silverado Trail in Napa, welcomes guests daily from 10:30 a.m.-5p.m. For more information on wine tours and tastings, please contact the winery's concierge at 707-257-2345.
_____________________________________________
A New Sparkle in Napa Valley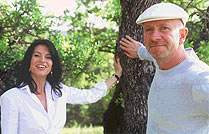 What's old is new again at Cliff Lede's tasting room! Cliff Lede Vineyards (pronounced "lady") has transformed the original 1913 craftsman-style bungalow into a state-of-the-art experience with surrounding landscaped gardens, contemporary sculptures and views of the Stags Leap Palisades. Now guests are invited to raise a glass and relax as they enjoy the wines of Cliff Lede on the terrace or in the spacious new tasting room, which is open from 10 a.m. to 5p.m. daily. Public tours operate twice daily at 10:30 a.m. and 2:30 p.m., or visitors can arrange for private tours by appointment. The company was established in 2002, when Lede, a Canadian businessman, purchased S. Anderson Vineyard, a family-owned producer of still and sparkling wines founded in 1971. Aside from producing his own vintages, Cliff Lede continues to turn out the vintage-dated S. Anderson sparkling wines as well as the winery's flagship Poetry wines.
_____________________________________________
Whine-Free Wine Zone



Wine-lovers rejoice! Crushpad, a San Francisco community winery, is opening its doors to up-and-coming vintners, restaurateurs, professional winemakers and wine enthusiasts, where the goal of creating your own premium wine becomes attainable. The winery provides complete services from grape sourcing to winemaking to bottling to marketing and sales. The Custom Wine service is designed for non-traditional winemakers who can work hand-in-hand with Crushpad staff and consulting winemakers to define and create their wine. Customers can choose from Crushpad's grape sources of 12 growers in the North Coast and Central Coast appellations, or bring their own, and are encouraged to participate in the myriad decisions necessary during the process. Professional winemakers can opt for the Custom Crush services, which provide the facilities, equipment and labor that enable them to create wines that reflect their fruit and winemaking style without having to own and operate a physical winery. Lot sizes can be as small as one barrel (25 cases) or as large as you want. The 5,000-square-foot space in San Francisco's industrial SOMA district has room for 400 barrels and will have about 30 vats, ranging in size from 200 liters to 1,600 liters. A refrigerated area will be used for cold soaks and fermentation of white wines. With Crushpad's help, anyone can participate in the centuries-old practice of winemaking and wine drinking.
_____________________________________________
Gehry Drawn in to Napa Valley Winery Redesign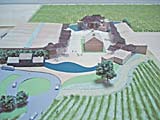 Kathryn and Craig Hall, who own Hall winery in St. Helena and Kathryn Hall Vineyards in Rutherford, have tapped noted architect Frank Gehry to redesign the Hall winery estate's facility. Under Gehry's plan, the 119-year-old wood and stone structure that has been hidden behind sheet metal would be exposed and complemented with glass and wood additions. The proposed project has yet to be approved by Napa County's planning commission. Gehry, who has received acclaim for creations like the Jay Pritzker Pavilion at Millennium Park in Chicago and the Walt Disney Concert Hall in Los Angeles, would coordinate the winery project with St. Helena architect Jon Lail, a spokesman for the winery said. Hall produces bottlings from Napa and Sonoma county grapes.
_____________________________________________
Vive La Revolution!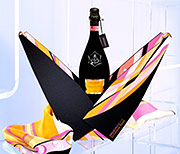 Think Champagne can't get more chic? Think again! Legendary Champagne house Veuve Clicquot releases its newest vintage, La Grande Dame 1996, dressed by none other than Emilio Pucci. La Grande Dame is Clicquot's most exclusive wine, made from eight Grands Crus vineyards purchased by Madame Clicquot and named after her, "La Grande Dame de la Champagne." "Just as Christian Lacroix plays with colors, shapes and textures to reinterpret Emilio Pucci's style," says Jacques Péters, Veuve Clicquot's cellar master, "I myself play with aromas, taste and textures to achieve the Clicquot style." Designer Emilio Pucci's blend of brilliantly colored prints and flowing fabrics revolutionized clothing design in the 1960s and is still favored today by fashion-conscious women, for whom this pairing would make a brilliant gift. The limited-edition bottle and designer gift box are available nationwide in fall 2004 at fine wine shops for $200.
_____________________________________________
Bordeaux Legend Dies At 92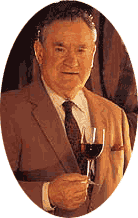 The French wine community lost one of its pioneers with the death of Emile Peynaud, the noted oenologist and wine professor who helped modernize Bordeaux and influence winemaking worldwide. Peynaud died July 18 at age 92 after years of battling with Parkinson's disease. During his 46-year-long career in wine, the University of Bordeaux professor authored two famous books, The Taste of Wine (1980) and Knowing and Making Wine (1982), as well as nearly 300 other scientific articles and books on tasting and oenology. Throughout his career, Peynaud brought discipline to the wine practice, changing the ways in which many proprietors made wine. He advocated harvesting fully ripe grapes that would arrive at the winery in a healthy and mature condition; aging the wine in clean oak barrels; lowering the acid levels in the grapes and wines; and controlling temperatures in the cellars throughout fermentation. He shared his wine knowledge and methodology as a consultant outside of France in California, Chile, Spain, Peru, Mexico and elsewhere. Peynaud is survived by his wife, Yvonne; a son, Jean-Pierre; a daughter, Danièle, and five grandchildren.
_____________________________________________
Tangled Up in Red: Bob Dylan, Winemaker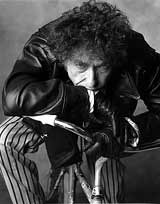 Bob Dylan is making waves in the wine world, joining with Italian winemaker Antonio Terni of Fattoria Le Terrazze winery in Italy's Marche region. Together, they have produced the first bottles of Dylan's Planet Waves signature label, a 2002 vintage blend of 75 percent Montepulciano and 25 percent Merlot. Of the 415 cases produced, 125 will be exported to the United States in October, with a suggested retail price of $65 per bottle. Planet Waves gets its name from a 1974 Dylan album, which Terni says expresses two sides of Dylan's personality: "It's severe and unpredictable like Montepulciano, and soft and friendly like Merlot." Vintner Antonio Terni is a long-time Dylan fan, having named a Fattoria Le Terrazze wine Visions of J, after the Dylan song Visions of Johanna from his 1966 Blonde on Blonde album.
_____________________________________________
Napa Valley Vintners Work To Crush Development In California Wilderness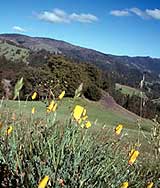 Winemakers in the Napa Valley will lobby federal lawmakers to secure the future of Northern California's wilderness areas. A delegation led by Gene Kirkam, principle and founder of Casa Nuestra Winery and Vineyards, and Amelia Ceja of Ceja Vineyards, has thrown its support behind the Northern California Coastal Wild Heritage Wilderness Act (H.R. 1501/ S. 738) to protect more than 300,000 acres of federal land and 21 river miles of California's remaining untouched public lands and streams. The legislation is being backed by Sen. Diane Feinstein (D-CA), Sen. Barbara Boxer (D-CA) and Rep. Mike Thompson (D-CA). Areas proposed for protection under the legislation include Cedar Roughs in Napa County, home to the last wild black bear population in Napa County, and the King Range in Humboldt and Mendocino counties, the longest stretch of undeveloped beach and coastal bluffs in the United Sates outside of Alaska. At present only about 1% of California's rivers are protected with a "Wild and Scenic" designation and only about 14% of California's federal public lands are designated as wilderness.
_____________________________________________
South Africa Adopts Biodiversity Initiative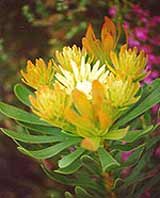 The boom in South African wine production, which represents three percent of the world's wine, has raised environmental concerns, as vineyard expansion threatens one of the world's valued plant and animal reservoirs. Consequently, South African winemakers, in response to a study by the Botanical Society of South Africa and Conservation International, have teamed up with the environmental sector to incorporate conscious biodiversity practices into the wine industry. South Africa currently ranks as the eighth largest wine producer in the world and as much as 90% of South Africa's wine production takes place in the Cape Floral Kingdom on South Africa's western cape, ranked as the smallest and richest of the six recognized floral kingdoms worldwide. The Biodiversity & Wine Initiative aims to minimize the loss of threatened natural habitat and contribute to sustainable wine-producing practices. The initiative will be funded by international donor organizations, the wine industry, the private sector and local conservation organizations. The South African wine industry plans to take the initiative's biodiversity measures mainstream by June 2006.
_____________________________________________
Columbia Gorge Becomes New AVA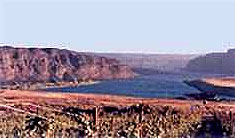 The Columbia Gorge that lies about 60 miles east of Portland, Oregon becomes the newest American Viticultural Area, or AVA, on July 9. That brings to 12 the number of AVA's in Washington and Oregon authorized by the Federal Alcohol and Tobacco Tax and Trade Bureau. The new appellation is located in Washington's Skamania and Klickitat counties and Oregon's Hood River and Wasco counties. Mark Wharry of the Columbia River Gorge Wine Growers Association petitioned for the AVA that affects 24 growers and 4 wineries, including Blue Dog Mead Company, Edgefield Winery, Erin Glenn Vineyards, Flerchinger Vineyards and Hood River Vineyards in Oregon. In Washington, the vintners are Cascade Cliffs, Columbia Gorge Winery & Klickitat Canyon Wines, Chateau Champoux,Marshal's Winery, Maryhill Winery, Syncline Wine Cellars, Waving Tree Vineyard & Winery and Wind River Cellars. Within the 280-square-mile appellation, 284 acres are planted to wine grapes.
_____________________________________________
E-Commerce Meets Fork In The Road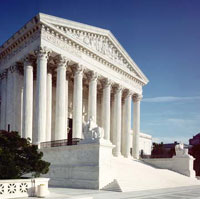 The future of interstate commerce hangs on a case headed to the Supreme Court that could impact wine e-commerce. On one side, alcoholic beverage wholesalers and distributors have argued that wine e-commerce across state lines violates the 21st Amendment. Meanwhile, wine producers claim the Constitution's commerce clause prohibits states from enacting measures that protect in-state interests from outside competition. Since the birth of e-commerce, many states have enacted bans on direct mail shipments of out-of-state wines. Rulings by the 2nd and 7th U.S. Circuit Courts of Appeals have upheld such bans while the 4th, 5th, 6th and 11th circuits have ruled in favor of interstate trade. The Supreme Court is expected to reach a decision on this case in 2005.
_____________________________________________
Another Reason To Lift Your Glass

Researchers at the Universidade do Porto in Portugal are studying the effects of certain phenols found in plant-based beverages, such as red wine, beer and tea, on breast cancer. According to the American Physiological Society, the research team found that breast cancer cell growth slowed significantly in a cultured medium in the presence of three phenolic compounds. The most effective phenol was the one found in beer, but another compound, resveratrol, which is common in red wine, also stunted cell growth. Still, the doctors cautioned women against increasing their alcoholic consumption, because previous studies have indicated that such behavior can heighten some women's risk for breast cancer.
_____________________________________________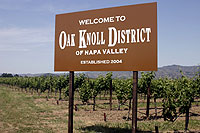 New Napa AVA

Vintner Janet Trefethen won a ten-year campaign in February, when the Federal Alcohol and Tobacco Tax and Trade Bureau designated the Oak Knoll District of Napa Valley as the valley's 14th American Viticultural Area, or AVA. The Oak Knoll District lies just north of Carneros, east of Mount Veeder and south of Yountville and had been the only part of the competitive valley floor not designated with an AVA. Trefethen Vineyards is one of 12 wineries to fall within the district, joined by Andretti, Costello, Etude, Frisinger, Kate's Vineyard, Laird Family, Luna, Monticello Cellars, Koves-Newlan, Silverado Hill Cellars and Van Der Heyden. About 40 grape growers reportedly reside within the 8,300-acre appellation also. The wineries began identifying the Oak Knoll District in late April.
_____________________________________________
May 28, 2004
Wine And Your Health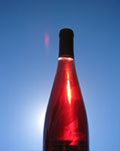 Most of us know that the Mediterranean diet, by some considered the healthiest of all, includes daily moderate wine consumption. You might also be aware of some of the healthful components in wine such as resveratrol. Beyond that the camps are divided on how healthy a daily glass of wine actually is. According to a recent study authored by Dieter Meyerhoff, a radiologist at the University of California, San Francisco, moderate drinking doesn't cause brain damage, while heavy drinking does. Light to moderate drinkers consume one to two glasses per day. Heavy drinkers consume around 100 to 200 drinks per month, and alcoholics generally have about 300 drinks per month.

According to another study by the Massachusetts Institute of Technology, resveratrol might even be more important to health than previously thought. Resveratrol activates the protein Sirt1, which is linked to an extended lifespan in yeast and tiny worms. So far they could not make this happen in people.

Last but not least, the French might decide once and for all that wine is a food. The country's wine industry and a majority of its legislators (in face of slumping wine sales) are pushing to reclassify wine as a natural food.
_____________________________________________
May 21, 2004
Squeezing The Carbs Out Of Grape Juice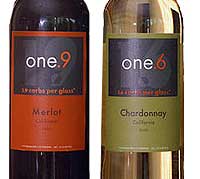 The United States is in the tight grip of low-carb mania, and it's here to stay. A reported 59 million U.S. consumers are on the low-carb diet now, and in the last quarter alone 586 new low-carb products entered the market. Beer lovers are already counting their carbs (funny, given that in the brew's home country, Germany, beer is also known as "liquid bread"), and now it's time for the wine industry to cash in on the trend.
This week, the Mandarin Oriental Hotel in New York City started serving the industry's first specifically low-carb wine, launched by Kentucky-based Brown-Forman Wines, the nation's eighth-leading wine producer. The names One.6 Chardonnay and One.9 Merlot communicate the respective carb count of the wines.
The two wines are produced specifically to have fewer carbohydrates than other wines. Careful grape selection, dry fermentation, and specific blending result in lower residual sugar, said winemaker Cara Morrison.
This new development was made possible via a recent ruling by the Alcohol and Tobacco Tax and Trade Bureau (TTB), which allows producers of alcoholic beverages to include calorie and carbohydrate content on their labels. In order to qualify for a low-carb label, a wine can contain no more than 7 grams of carbohydrates per 5-ounce serving.
According to the United States Department of Agriculture, a 3.5-ounce glass of red wine has just about 1.8 grams of carbohydrates, while the average glass of white wine has just 0.8 grams.
One.6 Chardonnay and One.9 Merlot will be available in stores throughout the United States for about $10 a bottle.
_____________________________________________
May 14, 2004
Turning The Wine Biz Upside Down - Literally!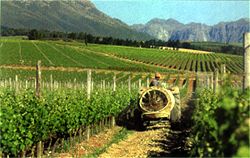 Looking to the South for Premium Wines?
Wine importer Southern Starz, under the direction of President and CEO Ken Onish and Vice President of Sales and Marketing John Gorman, recently brought ten of their top winemakers from Australia, New Zealand and South Africa to the United States for a coast-to-coast tasting tour of the United States. The tastings impressed all who attended. The wines are available at Southern Hemisphere Wine Center in California, which sells the largest collection in the country of exclusively Southern Hemisphere wines.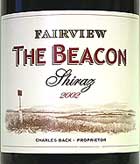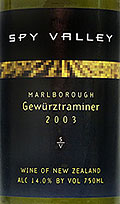 The shop was created by native South African John Gorman to re-introduce America to the wines of his home country after apartheid sanctions were lifted. He later decided to expand his venture to include wines from Argentina, Australia, Chile and New Zealand. They have been able to build a top portfolio of value priced wine such as Fairview "The Beacon" Shiraz 2002, possibly one of the greatest South African Shiraz to date, or the Spy Valley Gewürztraminer 2003, one of the top white wines from New Zealand for the 2003 vintage.
Gorman and his team travel abroad several times a year to meet and talk with the winemakers they represent, taste their latest offerings and stay current on the Southern Hemisphere industry. That practice leads to a very knowledgeable staff and careful relationships with the customer.
"Everyone has a different palate and we strive to create a relationship with that palate. Ratings and scores are helpful to consumers but should not qualify a wine," says Gorman.
Expect offerings from Sherwood Estate & Zenith, New Zealand (Dayne Sherwood is one of the early pioneers of Pinot Noir in NZ), Konrad from New Zealand, Simonsig Estate, South Africa (a legend in the South African wine industry), as well as Bleasdale, Ross Estate, R.L. Buller & Son, Nugan Estate and Margan Estate from Australia. Visit www.SouthernWines.com.
_____________________________________________
May 14, 2004

France To Reform Appellation System

France is considering a radical reform of its 70-year-old appellation system to boost slumping wine sales and regain credibility and consumers' confidence. The idea to add super appellations above the current AOCs, called Appellations d'Origine Contrôllées d'Excellence (AOCEs) was presented by René Renou, president of the Institut National des Appellations d'Origine (INAO). For a wine to be eligible for the higher classification, it'd have to meet extremely rigorous requirements. The goal of the overhaul is to create a clearer picture for wine drinkers amid an appellation jungle and to regain France's status as fine-wine leader.

International Screwcap Closure Symposium



The first International Screwcap Closure Symposium will be held in Marlborough November 2004. The event will bring together international speakers and experts to examine the latest developments in wine closure, evaluate wines sealed with screw caps, take a look at current winemaking technology relating to the use of screwcaps etc. Find out more on www.screwcap.co.nz, the website of the New Zealand Screwcap Wine Seal Initiative.

The First-Ever Premium Sparkler with a Crown Seal

Speaking of alternative wine closures, Domaine Chandon in Australia has released the first ever high-caliber sparkler with a beer-bottle top. The stainless steel crown on Chandon's Chandon Z*D Vintage 2000 is intended to prevent cork taint.

_____________________________________________
Sipping Pretty: The Sofia Mini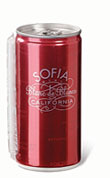 Wine in an aluminum can? Yes, and you can lower your brow again. It's a sexy little red can and it holds Niebaum-Coppola's Sofia Mini Blanc de Blancs. The purists among you might shy away in horror, but this wine has a specific target: basically the "Sex and the City" kind of girl (or guy). "Impromptu, impetuous, and passionate," (their words) like director Francis Ford Coppola's daughter, director Sofia Coppola (who garnered rave reviews worldwide for her "Lost in Translation"), the wine offers a single serving of Pinot Blanc with refreshing fruit notes. Serve it at your next hip film release or art show with chèvre-stuffed mushrooms, Roquefort fig bruschetta, California rolls, or crispy Thai spring rolls. So far, Niebaum-Coppola produced 5,000 cases. The cans retail for $5 each, or $20 for a four-pack. Visit www.sofiamini.com.
_____________________________________________

April, 2004

Hunting for Wine... and Vice Versa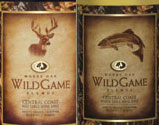 Do you hunt? Then you may be in the target group for Wild Game Blends, a collection of hunters' wines issued by California's River Wild Winery, in collaboration with Mossy Oak. The two came up with four wines that were "handcrafted to be the perfect complement for your wild game." After all, a fresh kill ought to be properly celebrated.

"Made by a team of American Sportsmen for the American Sportsman," the wines include the 2000 Trout Blend, 2000 Turkey Blend, 2000 Venison Blend and 2000 Waterfowl Blend. The Venison Blend, for instance, with a predominance of Cabernet Sauvignon, is said to also pair well with elk, antelope or a well-marbled rib eye steak.
"We want to we want to revolutionize the way wine is sold in this country," says owner Gary Verboon. "The wines have been selling well in Louisiana, Arkansas, Missouri and Tennessee."
No need to track any trophies. You can just order them.
_____________________________________________
April, 2004
Golden State Vintners Accept Buyout Offer from The Wine Group



Napa-based Golden State Vintners, Inc., one of the largest suppliers in the United States of premium wines, is inches away from merging with The Wine Group LLC.

Golden State Vintners ("GSV") has accepted a buyout offer from The Wine Group LLC ("TWG") to acquire GSV at a cash price of $7.75 per fully diluted share. The deal is worth about $100 million, including $72 million in cash and $29 million of assumed debt.

The deal was higher than a sweetened offer from a group led by Golden State Chief Executive Jeffrey O'Neill. The merger will finalize by the end of July.

The San Francisco-based The Wine Group is the nation's third largest wine producer and produces brands such as Concannon, Glen Ellen, Corbett Canyon, Franzia, Foxhorn, Mogen David, Casarsa, Austin Vale, Morassutti and Tribuno.
_____________________________________________
April, 2004

Southcorp Launches Casual New Brand: The Little Penguin




Southcorp, Australia's largest winemaker and producer of premium wines, will release a casual new brand, the Little Penguin, in the North American market. The range will consist of four single-varietal wines (Chardonnay, Merlot, Shiraz and Cabernet Sauvignon), which will be available in both 750ml and 1.5L formats. The Little Penguin wines will be available from July in stores, priced at about $7 for a750 ml and $13 for 1.5L. They are aimed at "consumers who look for new and different brands, both in wines and in other areas of their lives. They will "appeal to those who are not necessarily interested in the legacy of a winery or a vineyard's terroir, but want to pick up 'something fun'", said Senior Vice President of Marketing Doug Rogers.
Chardonnay, Merlot, Shiraz and Cabernet Sauvignon are all made in a fruit-forward style. Lush fruit flavors dominate the senses and the wines have a clean finish. The Little Penguin Chardonnay shows bright fresh tropical fruits with hints of melon and pineapple. The Shiraz is a dense magenta color, with notes of chocolate and berries on the palate. The Merlot is bright red in color, with ripe strawberries and juicy blueberry flavors leading to a smooth finish. The Cabernet Sauvignon is a dark ruby color with a fresh red bell pepper nose with hints of juicy red cherries and soft background tannins.
Southcorp owns labels such as Penfolds, Rosemount Estate, Lindemans, Seaview, and Devil's Lair and is also involved in a joint venture with the Robert Mondavi Family on Kirralaa from Australia and Talomas from California.
_____________________________________________


Things Are Getting Screwy for Pepi and R.H. Phillips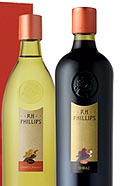 The hotly debated screw cap closures are here to stay. Pepi Winery has announced that it will send the traditional corkscrew straight to the dustbin of contraption history. Beginning this month, the entire lineup of Pepi wines - including its Pinot Grigio, Chardonnay, Sauvignon Blanc and Sangiovese – will feature Stelvin screw caps.

R.H. Phillips Winery is also switching its entire line to screw caps. They have chosen a Torqued On Pilfer Proof (TOPP) closure. This sheath cap produced by Global Cap in England has never before been used to seal wine.

One of the winery's goals with the new closures is to be even more user-friendly and "demystify wine for our consumers," said R.H. Phillips co-founder Lane Giguiere.
Screwing Around
Goodbye, cork? That nasty little infection 2,4,6-Trichloranisole (TCA) has made its mark, and folks are dissing cork in favor of caps. Are you? Master Sommelier Fred Dame tackles the issue.
_____________________________________________
March, 2004
Reshuffling Power at Mondavi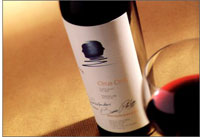 For the first time in Mondavi winemaking and –selling history the family has given up the helm of the company. While the Mondavis maintain a controlling interest, it is outsiders that are making decisions at the Robert Mondavi Corporation, one of the most widely recognized labels in the world selling in more than 80 countries such wines as the supermarket-brand Woodbridge and the high-profile Opus one.

Earlier this year, Michael Mondavi stepped down from his position as chairman, to "spend more time in the marketplace with key distributors, retailers, and restaurateurs." He is succeeded by Ted Hall, general partner of Long Meadow Ranch, an organic farm in the Napa Valley, and president of Long Meadow Ranch Winery. Under the new structure, Michael assumed the title of Vice Chairman along with his brother, Timothy J. Mondavi, who continues in his role as winegrower.
This decision followed on the heels of Robert Mondavi himself leaving the board late last year to continue in a role of consultant and chairman emeritus. The change meant a crucial moment in the winery's history: it was the first time that a Mondavi was not steering the company.

These aren't the only leadership changes. Opus One, the Napa Valley venture between Robert Mondavi Winery and French company Baron Philippe de Rothschild, until recently only had co-CEOs. With the appointment of David Pearson, who was given sole responsibility for the partnership, it has reached a new level of autonomy. Co-CEOs Peter Ventura (representing Mondavi) and Douglas Morton (representing Rothschild) stepped down. Further, Opus One got a new head winemaker in Michael Silacci. Previously Tim Mondavi and Patrick Léon, winemaker for Château Mouton-Rothschild, shared that position until Léon retired. Tim will stay on as a consultant.

In further news, Mondavi's Chilean venture Vina Caliterra bought out Mondavi's 50-percent stake.

_____________________________________________
Napa Valley Wine Auction

The 24th Annual Napa Valley Wine Auction, the world's largest charity wine event, will be held at Meadowood Napa Valley, June 3-6. Themed Isn't it Romantic? A Sparkling Toast to Napa!" ( inspired by the 1930's & 1940's Broadway tunes of Cole Porter, George and Ira Gershwin and Irving Berlin) it celebrates the beauty and spirit of the Napa Valley. The Auction has donated nearly $50 million since its inception in 1981, with over $6.5 million distributed last year alone to local non-profit healthcare, housing and youth development organizations in Napa County. It attracts nearly 1,800 attendees from throughout the world. Go here for festival details.
_____________________________________________
Route Du Vin

Route du Vin is a new weekly newsletter we like for its quality content. Publisher Mickey Butts scours the world wide wine world to " give you an understanding of the land, vines, winemakers and cultures that produce great wine." The current issue features articles such as "Wise Man of Wine," in which Tim Atkins "reveals 25 truths gleaned from his 20 years of sniffing, swirling and spitting" or Memories of Barbera's Past and The Wines of Alsace. The newsletter is named after the famous wine-touring routes of France.
_____________________________________________

R.H. Phillips Launches Russian River Valley Chard

R.H Phillips is expanding its line with the addition of the first vintage of Toasted Head Chardonnay from the Russian River Valley. Director of Winemaking Barry Berkman describes it as having "apple and citrus blossom aromas with hints of cinnamon and clove spice. The mouth feel is very rich, with apple, pear and citrus zest. Light oak flavors are integrated with delicate vanilla and caramel notes, leading to a long finish of spiced pears."
Toasted Head is the winery's best-selling wine the U.S. The Russian River Valley American Viticultural Area (AVA), with the unique feature of blankets of coastal fog slowing the maturation of the grapes, is famous for the high quality of its Chardonnay fruit.
R.H. Phillips, founded by John, Karl and Lane Giguiere in 1981, produces four lines: Toasted Head, EXP, Kempton Clark and R.H. Phillips value-priced classic varieties. The letters T.H., for which toasted Head is named, indicates that the heads of the barrels used for aging the wine are toasted.
_____________________________________________
Louis Roederer Buys Domaines Ott
Domaines Ott, one of the most prestigious wine houses in Provence has been taken over by Champagne house Louis Roederer. Maison Ott, famous for its Rosé Coeur de Grain, consists of three domains, Château de Selle, Clos Mireille (in the Côtes de Provence appellation) and Château Romassan (in the heart of the Bandol appellation). Louis Roederer now holds a controlling share of 66 percent.
February, 2004
Todd Graff Joins Napa Cellars Winery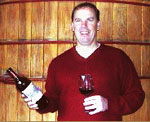 Napa Cellars Winery in Oakville has nabbed Todd Graff, who's been crafting sparkling wine in the traditional French méthode champenoise for Frank Family Vineyards since the fall of 2003, to be their winemaker. Graff will be in charge of winemaking for both properties.

Graff, a UC Davis graduate, has a sparkling resume that includes Schramsberg Vineyards, Joseph Phelps Vineyards, Stags Leap and the former Codorniu Napa.
The small 9,000-case Napa Cellars Winery produces Chardonnay, Merlot, Zinfandel, Cabernet Sauvignon, Syrah and a late-harvest dessert wine.
_____________________________________________

Freixenet Issues Further Whites from Australia's Deakin Estate
Following up on a mid-2002 release of Deakin Estate offerings, Freixenet USA is introducing a 2003 Sauvignon Blanc ($9) and a new 2002 vintage Chardonnay ($9). The new releases complement the Australian winery's other single-varietal offerings in the US, which include Shiraz, Cabernet Sauvignon and Merlot (all priced at $9). Deakin Estate wines are produced at Red Cliffs in North West Victoria, Australia.
Freixenet is among the ten largest wine companies in the world. Owned and operated by the Ferrer family of Sant Sadurní d'Anoia, near Barcelona, Spain, the Freixenet Group is comprised of fine still and sparkling wine estates in Spain, France, Australia, Mexico and California. The Freixenet Group produces over 100 wines under more than 15 brands and markets them in over 140 countries. Imported by Freixenet USA of Sonoma, California, wines produced by the Freixenet Group are sold in all 50 states.
_____________________________________________
January, 2004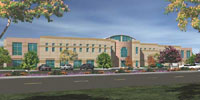 Herzog Launches Largest West Coast Winery
Herzog Wine Cellars is marking its 20th year anniversary with the groundbreaking of its new Oxnard, California-based winery, making it the largest, new winery on the West Coast since the winery boom of the '90s. The new Herzog Wine Cellars winery will also be the largest facility that produces kosher-certified wines on the West Coast once it opens in the fall of 2004. In addition, it will be the largest plant producing dry varietal wines that are kosher-certified in North America.
Herzog's parent company, Royal Wine Corp., produces kosher-certified wines throughout the world. The company is owned by the Herzog family, whose winemaking roots date back to 19th century Europe. The Herzog family, now its eighth generation, continues to direct the company's day-to-day operations. The company, based in Bayonne, N.J., has produced Herzog California wines since 1984, blending and bottling its last five vintages at a small winery in Santa Maria, CA.
The new Oxnard facility will feature a new high-tech computer system that will help control fermentation temperature. Warming tanks will be installed to spur fermentation and to promote malolactic fermentation, which occurs during warmer temperatures. A more automated, high speed bottling line will be added to the new facility as well. An expanded aging room will provide greater temperature and humidity control during the barrel aging process. An in-house laboratory will allow for more in-depth, readily available analyses of wine samples. A 50,000-gallon blending tank will make blending of wines easier and more efficient. The winery's expanded, temperature-controlled warehouse storage area will help maintain the quality of Herzog wines even after the wines are bottled.

Herzog's winemaker, Joe Hurliman, and executive winemaker, Peter Stern, will continue to manage all winemaking efforts at the new winery.
_____________________________________________
January, 2004
Master Sommelier Michael Bonaccorsi Dead

Longtime Spago Master Sommelier and vintner Michael Bonaccorsi died of a heart attack this past week at the age of 43. The popular young winemaker was highly regarded in wine circles. He became the twentieth American to be awarded the Master Sommelier Diploma. In 1994, he accepted the position of sommelier at Spago. He also offered consultation and staff training at many of Wolfgang Puck's other restaurant properties including Granita, Spago Palo Alto, Spago Chicago, Chinois on Main, and the Wofgang Puck Cafés. In 1999, his love for Burgundy- and Rhône-style wines prompted him to form Bonaccorsi Wine Company to produce wine of his own. Bonaccorsi Winery produces limited quantities of Pinot Noir, Chardonnay and Syrah rendered in the style and spirit of a small Burgundy domaine.
_____________________________________________

Melissa Stackhouse Named La Crema Winemaker
La Crema Winery has a new winemaker in Melissa Stackhouse. She will oversee all aspects of winemaking at the family-owned Russian River estate, which specializes in handcrafted, Burgundian style Chardonnays and Pinot Noirs from cool climate vineyards along the Sonoma Coast. Stackhouse joined La Crema in February 2000 as Associate Winemaker. Prior to La Crema, Stackhouse worked with Peter Michael Winery, Hardy's Tintara Winery in McLaren Vale, South Australia and Joseph Phelps Vineyards. She holds a Bachelor of Science degree in Viticulture and Enology from the University of California, Davis. During her years at Davis, she held positions at Sterling Vineyards and Robert Mondavi Winery.
_____________________________________________

Eberle Viognier Ranks High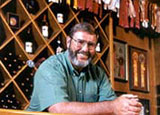 Eberle Winery ranks among the top 15 award-winning wineries in California for the third year in a row, according to California Wine Winners 2004. Gary Eberle's Viognier was selected as the highest award-winning Viognier in California for the second time and as a whole, the winery made 11th best. Eberle Winery was established in 1979 and currently produces 25,000 cases of wine per year from its Paso Robles, California Estate vineyards.
_____________________________________________

Frank O. Gehry to Design the Hotel Marqués de Riscal in Spain
Opening at the end of 2005 in Elciego, south of Bilbao, Spain, the Hotel Marqués de Riscal will be designed by Frank O. Gehry, who is best-known for Bilbao's landmark Guggenheim Museum and most recently L.A.'s Disney Concert Hall. It will be a part of the Marqués de Riscal winery, the oldest winery in the Rioja region of the Basque Country, and its design will incorporate Gehry's signature swathes of titanium, which will be layered over stone. The hotel will provide an interesting contrast to the vineyards and existing 19th-century sandstone structures. The avant-garde complex will include a wellness center, banquet hall in the former ancient cellar and a wine museum. The hotel will be part of Starwood Hotels & Resorts' European Luxury Collection. Visit www.starwood.com.
_____________________________________________