2006 Fall/Winter Wine News

More 2006 Wine News


Latest Wine News

December 26, 2006
Winemaker Turns Fire-Damaged Wine into BBQ Sauce
As the old adage goes, "When life hands you lemons, make lemonade." For Tres Sabores winery owner Julie Johnson, when life handed her cases of fire-damaged wine, she decided to make barbecue sauce. Hers was one of about 80 Napa and Sonoma wineries that collectively had roughly 600,000 cases of wine stored in a temperature-controlled warehouse that was set on fire by an arsonist October of 2005. Losses—mainly ruined wine—have been estimated at $100 million, while Johnson lost nearly 2,000 cases, including an entire vintage. Using about 5,000 of recovered intact bottles to make her "Porque No?" sauce won't recover that loss for Johnson, but she says, "I wanted to make something positive out of this, so I made a 'fire roasted' Zinfandel, persimmons and pomegranate marinade and barbecue glaze. It's my way of dealing with it." In another less-tasty example of making the best of a bad situation, over 100,000 cases of ruined wine from a number of wineries have been converted into ethanol.
---
Wineries See the Light in Switching to Solar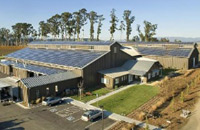 Solar panels are placed atop Merryvale's Starmont Winery
With a never-ending supply of California sunshine, an increasing number of Golden State wineries are installing solar panels to power their winemaking endeavors. Recently, three Napa wineries have joined a dozen or so others in this earth-friendly transformation. For Merryvale Vineyards, which was the first to open in Napa after Prohibition, almost 100 percent of the energy for their new Starmont Winery will be produced by a 277kW solar system that includes panels placed atop 60,000-square-feet of winery building rooftops. In addition to eventually saving a significant amount of money on energy, there is a significant environmental impact in switching to solar. Merryvale's new system will eliminate almost 473 tons of greenhouse gases per year, or the equivalent of driving one million miles.
"Solar energy is good for the environment and the reduction of greenhouse gases is good for the community," said Alex Gunst, the construction manager for Merryvale's new wine facility. "With rising energy costs and the generous rebates currently offered, going solar was an easy decision."
These rebates come from power companies, but also include tax credits from the federal and state governments. Honig Winery's solar system, which features panels located amongst the vines, cost $1.2 million, much of which was covered by rebates and tax credits. Solar systems like Honig's and Merryvale's will last for decades and, after only five to eight years, will essentially provide free energy for power-intensive winemaking activities like chilling, crushing and bottling.
---
Pernod Ricard Announces $1,000 Champagne
Rappers had better come up with something that rhymes with "Belle Epoque," because Pernod Ricard is set to establish a new price threshold in the premium Champagne business. The French wine and spirits group plans on releasing a new sparkler that will cost a staggering €1,000 or $1,320—a price usually reserved for rare, older bottles. Company chairman Patrick Ricard hinted that it will be launched under Perrier-Jouët's Belle Epoque brand, which currently tops out at around $90. The company hopes to move its brands more upscale as they compete for market share against larger luxury Champagne groups like LVMH, which owns Moët & Chandon, Krug and Dom Pérignon.
"It is a fact that consumers all over the world want to identify with brands that represent themselves," Pernod Ricard managing director Pierre Pringuet said. "This has to be brands with quality, which are exclusive. It's the same for fashion, cars and spirits."
---
Winery Donates Funds to Same-Sex Marriage Group
While buying Plumpjack wine may indicate you support the politics of owner/San Francisco Mayor Gavin Newsom, buying Seduction wine means you are definitely supporting a political cause. Napa Valley's O'Brien Cellars has introduced its "Wine for Equality" program that donates 20 percent of their online proceeds of their Seduction wine to Equality California (EQCA), an organization dedicated to furthering equal marriage rights. The civil rights group is specifically working to end California's same-sex marriage ban.
"We have created an opportunity for wine lovers to support marriage equality by purchasing a wine that supports the cause directly," winery owner Bart O'Brien said to the San Francisco Business Times. "We hope to raise over $100,000 for EQCA in 2007."
In addition to this program, O'Brien Cellars also provides wine for EQCA events and sponsored this year's San Francisco Pride Celebration. 2004 Seduction is a Bordeaux-style red blend that retails for $35 and can be purchased at www.seductionwine.com. For more information on EQCA, visit www.eqca.org.
---
Europe Faces Crippling Wine Glut
Europe is drowning in wine after a continued period of overproduction and dropping demand both domestically and abroad. In response, the European Union has resorted to paying vintners to destroy some of their stock each year ($190 million was paid out in 2005), and turning billions of bottles of perfectly good wine into pure alcohol for use as disinfectants or gasoline additives. The remaining grape juice is hauled back to vineyards for use as fertilizer.
Although "New World" wines are cutting a sizeable chunk into European wine sales, the amount of wine consumed in the old world is down. In 1980, 1.3 billion gallons of wine were consumed in France and Italy every year, but today that number has dropped to 800 million. In 1960, the average Frenchman drank 3.1 bottles per week, while today it is 1.4 and falling. Many French vintners blame recent drunken driving laws, which consumers agree have limited their consumption. Also, wine is increasingly being considered a luxury product, so the sale of mid-range bottles has suffered as people prefer to drink better wine when they indulge in the national staple.
More on European Wine Industry Troubles
EU Promotes Changing Wine Labels to Stimulate Export Sales
---
It's Beaujolais Nouveau Time!
When clocks strike midnight Nov. 16, the sound of corks popping will be heard around the world as the first bottles of 2006 Beaujolais are enjoyed. Beaujolais Nouveau is a tradition that dates back to Nov. 16, 1951 when the French government decreed that certain new wines could be released one month earlier than the others. Because the fruity Gamay grapes from Beaujolais are well suited to early consumption, the custom of opening the newest vintage at the earliest possible moment (midnight of the 16th) began first in that French region and then spread throughout the world. Visit www.beaujolaisnouveautime.com for special events at restaurants, wine bars and other establishments near you, and for more information on participating in this annual wine tradition.
---
Russian River Valley Offers Winery Spa Program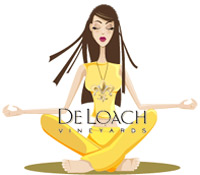 The Russian River Valley's De Loach Vineyards are providing something more soothing than just a glass of its Pinot Noir or Zinfandel. Beginning in May 2007 and continuing through harvest season, De Loach will launch a series of monthly, weekend-long yoga retreats at the winery's private guest house. A maximum of eighteen people will enjoy twice-daily yoga sessions, organic vegetarian meals from De Loach's own garden, a vegetarian cooking class and of course, plenty of De Loach wines. To suit different energy levels, various yoga styles will be featured including gentle, restorative flow or a more vigorous vinyasa (or power flow). The sessions will be led by one of the San Francisco Bay Area's top yoga instructors, Rosemary Garrison. There is room for three couples in the three-bedroom guest house, with an all-inclusive winery yoga program price of $1,000 to $1,100. For those who stay elsewhere, the cost is $600, which includes all of the same activities. For more information, visit www.deloachvineyards.com.
---
EU Farm Commissioner Urges Changing Wine Labels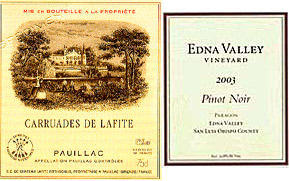 A traditional French label and a simpler California one
For those who find deciphering European wine labels akin to translating the hieroglyphs in King Tut's tomb, you're not alone. According to European Union Farm Commissioner Mariann Fischer Boel, most consumers prefer the simpler labels featuring the varietal name found on almost all "new world" wines from the United States, Australia, South Africa, etc. European labels vary by country and region, with rigorously enforced industry labeling laws rooted in centuries-old tradition. Fischer Boel said that connoisseurs from around the world aren't deterred by the complex labels, but for casual wine drinkers, the European wine industry (particularly for mid-price range wines) is rapidly losing market share.
"The consumer wants simple, clear labeling," Fischer Boel said. "When you look at the success of the new world wines, some of them specifically use the labeling 'Chardonnay,' 'Sauvignon'…Those in the sector that want to use the same tools as our successful competitors from outside the EU should be allowed to do so."
---
Reaping Last Year's Wine Harvest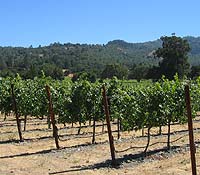 California's record 2005 grape harvest is resulting in an overflow of wine bargains. Well-known vineyards are selling their excess wines to middle men who are selling it under their own label or as house wines for retailers. One example: a private label Cabernet Sauvignon from the highly regarded Stags Leap District of Napa Valley priced for $13.99 and being sold at the bulk market retailer Costco. Wines from the area usually cost three times that amount. According to experts, the trend of California wineries selling wines below average prices are expected to continue into 2007. "Lots of wineries…might not sell off the best of what they have, but it can still be very good," Bill Turrentine, president of Novato-based Turrentine Brokerage, which arranges deals among wineries, grape growers and private-label bottlers, told the Los Angeles Times. While consumers may enjoy the slash in prices, wineries are reticent to discuss which of their wines end up sold on the bulk market for fear it could affect their brand name and drive down their own prices. Industry sources say some of the wineries selling excess wines are Bighorn Cellars, Caymus Vineyards and Joseph Phelps Vineyards, all prominent Napa Valley vintners whose wines normally retail from $30 to more than $100.
---
Champagne Tradition Continues with 1996 Salon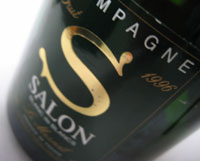 Any news from the House of Salon is good news, and aficionados of the brand will be happy to hear that the 1996 Vintage has been released. The big deal is that in its entire history only 37 editions of Cuvée "S" have been produced by the house founded in 1760 by Eugène-Aimé Salon. With Champagne you have the advantage that it's possible to blend the grape juice from various vineyards and several years within the same appellation to deliver a stylistically even product year after year. The tradition at Salon, however, is to source only perfect grapes from perfect-producing years (hence the limited vintages)…and 1996 scores a perfect ten. In fact, a duo of tens: one for sugar content and another for acidity level, which is the secret to making perfect Champagne. We're talking about 100-percent Grand Cru Chardonnay grapes from vineyards in Le Mesnil-sur-Oger originally established by Monsieur Salon himself. Expect a pale yellow wine with a touch of green (served in a tulip-shaped glass, of course). It's clear and fresh with fine bubbles, while the bouquet bursts out in green apples, grapefruit, some pear and kiwi. You'll want to sip it by itself in complete simplicity to enjoy its complex nature. And by the way, you'll need to bring along $300 for the price of this Champagne tradition. You'll also have to hurry, because with only 600 cases imported, you may have a hard time finding a bottle—although, it is definitely worth the search. If 1928 was the legendary Salon vintage, 1996 may come very close to it. "The beauty of it is that you can drink it now," said Champagne Ambassador Erwan Thill at a recent tasting. "But if you need to wait 50 years for the perfect moment as only Salon should be drunk, it will still be full of life."
---
Cheap Sheep Solution to Winery Weeds
Forget pesticides or even weed whackers; several California vineyards are discovering a new weapon in the battle against troublesome weeds. Standing only two feet off the ground, Babydoll miniature sheep love munching on unwanted vegetation, while being too short to reach the grapes hanging from the vines. As an added bonus, they provide a natural fertilizer for the vineyards they roam. Babydolls are not only an organic-friendly solution, they can also save wineries thousands of dollars by eliminating the need for buying pesticides or paying workers to remove weeds. Sarah Bennett of Navarro Vineyards told the Los Angeles Times that her vineyard's leased flock of Babydolls also enjoyed gobbling up "suckers," or green shoots on the lower part of the vine that usually have to be removed by hand.
The animals can be leased or purchased from breeders like Deborah Walton, who carefully selects where her tremendously valuable Babydolls call home. Her customers' farms need to be pesticide-free and fenced in with a guard dog to scare away predators. At Clos Pepe Winery, that job is accomplished by Rosa, a border collie who is realizing her genetically predisposed abilities.
"Rosa ran around trying to herd people, the other dogs and even cars. Now she doesn't pay much attention to us," winemaker Steve Pepe told the L.A. Times.
With more vineyards looking for organic-friendly farming solutions, these miniature sheep are surely going to be garnering even more attention.
---
American Idol Producers Take to the Vines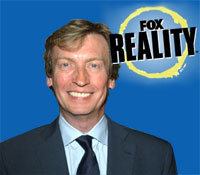 Nigel Lythgoe
If there can be a reality show about Malibu real estate agents or Flavor Flav, why not one about winemakers? Coming to Fox Reality Channel Nov. 22 is "Corkscrewed: The Wrath of Grapes," a new series documenting the adventures of "American Idol" creators Nigel Lythgoe and Ken Warwick as they try their hand at a life-long dream: owning a winery. The eight-episode series will include the two designer-clothes-wearing Brits trying to convince their jeans-clad employees they're serious about winemaking. More humor and drama is created when business collaborations go south, wild boars cause chaos, profits dive and the vines become infested with rot. In addition to "Idol," Lythgoe is an executive producer and judge of "So You Think You Can Dance," while Warwick is the executive producer of "America's Got Talent." Fox Reality Channel is offered by most cable and satellite providers, and features replays of popular Fox reality programs as well as original content like "Corkscrewed."
---
Schwarzenegger Terminates Zinfandel Bill
In the wake of the Chicago City Council decision to ban foie gras, the California state government has taken on another issue of vital importance: official historic wines. Gov. Arnold Schwarzenegger vetoed a bill from the state Senate that would have made Zinfandel the official "historic wine of California." State Sen. Carole Migden authored the bill that recognizes that Zinfandel has been grown in her state since the Gold Rush, with some vines older than 100 years. Yet, singling out one type of grape irked vintners, prompting Schwarzenegger to say "Hasta la vista" to the bill.
"It would be a shame to recognize only one [varietal] as 'California's historic wine,'" Schwarzenegger wrote in a veto memo. "Whether it is a Cabernet from Napa or Sonoma, a delicate Pinot Noir from the Central Coast, a Zinfandel from the San Joaquin Valley or Sierra Foothills, California produces some of the finest wines in the world."
Despite losing, Migden kept her chin up, and the wordplay flowing. "While we were crushed by the veto, the governor will find no sour grapes in our office," the Democrat said. But she pointed out with a pun, "It ought not to be a 'zin' to be for Zinfandel."
---
August 28, 2006
Red, White and Healthy: Both Wines Are Heart-Friendly
Do you prefer
white wine
, but desire the health benefits of red varietals? You're in luck, because researchers have discovered that white wine has the same heart-healthy benefits as red wine. It was previously believed that only red was health-friendly because antioxidants known as anthocyanins are only found in grape skins—which are typically removed early in the making of white wine, but kept in red. The new study showed, however, that a grape's pulp contains different types of antioxidants that have the same cardio-protective abilities that anthocyanins do. The American and Italian researchers fed rats grape skin and pulp extract to see which would prevent better against heart attacks, but both groups showed the same results.
---
Should Wine Come With Nutrition Labels?

We've grown accustomed to food labels telling us what we're eating. We might not know what glucuronolactone or pyridoxine HCL is, but at least we're told it's there. If we expect bread, milk and sodas to include nutrition information, why not wine? A leading maker of organic wine is asking that very question, joining many others in calling on the government to require ingredient labels on wines and other alcoholic beverages.
"You have a lot of wineries touting the fact they're using organic fruit," Tony Coturri of Coturri Winery told CBS 5 in San Francisco giving an example of why nutrition labels are needed. Once the fruit goes into the winery, he continued, "the drapes come down and the Wizard of Oz comes out. Then the bottles come out the other end. They don't want that part to be seen."
Coturri said additives like genetically modified yeasts can give the wine an aroma or flavor that is different from the grape's natural characteristics. Presently, alcoholic beverage companies only have to disclose if their products contain Yellow Dye No. 5 or sulfites. Unlike food and other beverages, alcohol is not regulated by the Food and Drug Administration, but rather by the Alcohol and Tobacco Tax and Trade Bureau, which doesn't have any institutional expertise in diet or nutrition.
We want to hear what you think. Should wine labels list ingredients? Why or why not? Send your thoughts, along with your name and where you read www.novusvinum.com to info@novusvinum.com. Please put "wine labels" as the subject.
---
August 14, 2006

Airplane Restrictions Harm Wineries and Duty-Free Shops

Reverberations from the terror plot foiled on Aug. 10 are still being felt in the wine and spirits industry. The current restrictions on liquids being carried onto airplanes means people who want to take bottles home from vineyard visits are now forced to pack them into their checked luggage. Anyone who's seen how airline employees treat baggage knows that's not the best way to transport fragile cargo. An estimated 14.8 million people visit California's wine country every year and many return home with bottles. Some wineries are discounting their shipping prices, but they can still be pricy, and 16 states still prohibit shipping alcoholic beverages.

Meanwhile, airport duty-free shops have seen their sales drop by 10 to 15 percent in the past week, as most were unable to sell alcohol, perfume or other liquids. Most experts think these drops will be temporary, however. Many airports including Los Angeles and San Francisco are once again delivering purchased duty-free goods to passengers as they board the aircraft, which the Transportation Security Administration has determined is a safe method since goods are stored in a secured area by airport employees.
---
New Napa Winery Aims to be Premium Cab Producer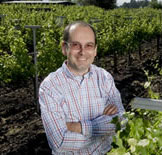 Denis Malbec
A new winery with the lofty goal of becoming one of the great estates in the world has opened in Rutherford, Napa Valley, Calif. They certainly have a high profile personnel: winemaker and general manager Jean Hoefliger was previously the master at Bordeaux's Château Lynch-Bages and Château Carbonnieux, as well as Meerlust in South Africa. Consulting vintner Denis Malbec hails from Château Latour, where his father and grandfather also managed the famous vineyards for 75 years.
The winery's focus will be on premium Cabernet Sauvignon, and they will source their fruit from the seven acres surrounding the property, which sits between Beaulieu Vineyard and Franciscan Winery. They'll also lease from Beckstoffer and Kalon in Oakville; Newton on Spring Mountain and Hudson in Carneros. While a 2005 Chardonnay ($38) will be released in September, Alpha Omega's current selection includes a 2005 Sauvignon Blanc ($24), a 2003 Cabernet Sauvignon ($52) and a 2003 Proprietary Red Wine ($60).
"The name pays homage to the first merchants of wine, the ancient Greeks," say the winery's founders Robin Baggett and Eric Sklar. "Alpha and Omega are the first and last letters of the Greek alphabet and to us, represent the ideals we strive for—full, rounded, well-balanced wine—and the idea of the best of the old world and the new in winemaking."
For more information, visit www.aowinery.com.
---